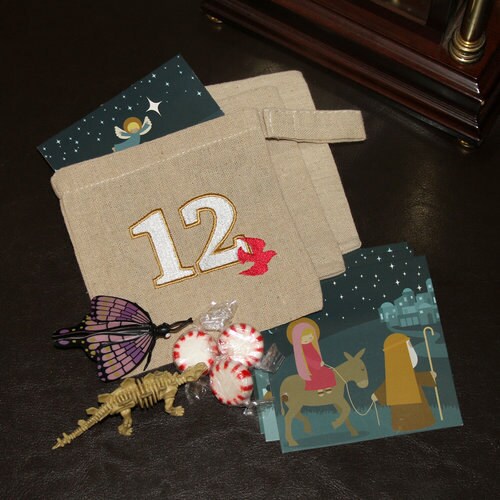 1. Fill the Countdown Bags
• Remove the cards from the binder and place each one in the appropriate countdown bag. • Add any treats or small toys to the bags. • Optional: If you have the Nativity Ornament set, you will find that you have 13 ornaments that match each page of the book - tuck those into the bags as well!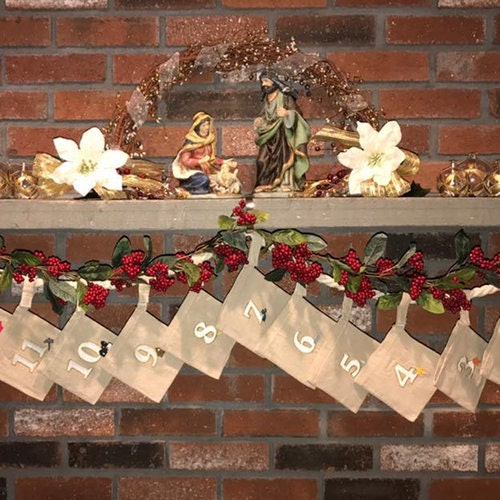 2. Hang the Countdown Bags
Drape the decorative rope across your fireplace mantle, along your staircase, or on the wall. For the mantle, we recommend The Original Mantle Clip.
Secure the full bags in descending order along the cord using the velcro straps.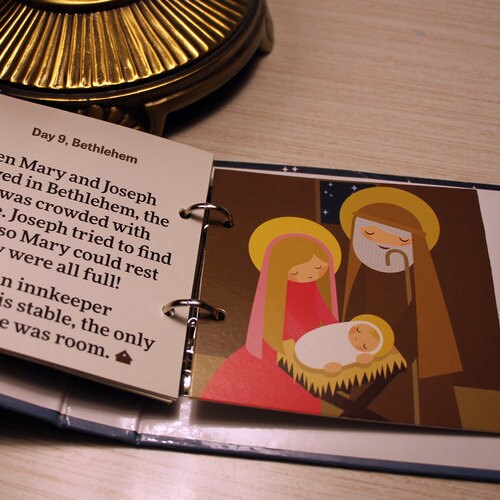 3. Enjoy Daily!
Each day take down a bag and read the story card.
When you are done, place the card in the two ring binder provided for safekeeping. 
Optional: Place day's matching ornament on the tree. 
Bonus: Decide when you want to place the Holy Family ornament on the tree - make it a special treat!